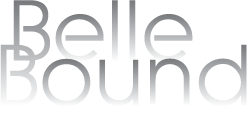 Belle Bound - 121,185 Photos, 1,446 videos

First << 1 2 3 4

5

>> Last


Latest Updates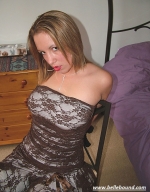 Bound To The Chair Sobbing For Her Release!


Added 24-06-2017


- Chrissie has been bound by her wrists and ankles to the chair, her Spanish/Mexican look suits the mouth cleave gag and contrasts perfectly, with which she is fitted with!! Her big tits look so inviting under that dress, and her bright red lips only ad to her seductive image!!! She sobs to be released but that's unlikely to happen with the girl looking this DAMN GOOD!!
---
JOIN NOW!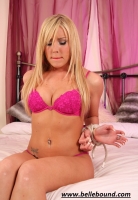 Naughty Jade Paige Tied Up In Nothing More Than Her Underwear!!!


Added 21-06-2017


- Jade Paige caught our attention while she was doing some modelling photo's in the room next door, she looked so pretty and seductive in her sexy lingerie, but that look could be improved by one thing, BONDAGE!! White rope is tied tightly around her wrists stopping her from pushing up from the bed and getting away!!!
---
JOIN NOW!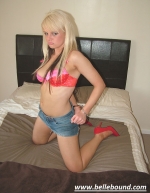 Bonnie Handcuffed In A Shockingly Short Denim Skirt!!


Added 17-06-2017


- Sexy blonde Bonnie has been handcuffed on the bed with her arms behind her back! Her pretty little face shows how shocked she is by her harsh treatment, being made to lay on the bed with her shockingly short denim skirt riding up, showing off her red thong! The innocence on her face does not match her naughty panties! Her arms are then tied in the strappado position keeping cute blonde Bonnie occupied!!
---
JOIN NOW!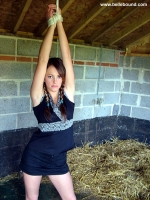 Vickie's Tied Up In The Outbuildings!!!


Added 15-06-2017


- Vickie P has been tied up and left in the outbuildings! Wearing a short denim skirt with her hair tied in cute pigtails, Vickie's arms have been suspended above her head and she's fitted with a wooden bit gag, this will keep her quiet enough not to draw any unwanted attention, like someone coming to help free her!!!
---
JOIN NOW!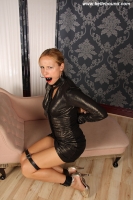 Tightly Belted Bound & Ballgagged, Securing Hot Blonde Holly!! - Part 2


Added 10-06-2017


- Hot blonde Holly T is tightly held in place by many belts and leather straps! One is tight around her ankles, the other her knees and the final belt is a collar around her neck, which runs down her back and straps in place both of her wrists behind her back, held securely with no way of possibly breaking free!! A BIG BLACK BALLGAG has been added and it fits securly and tighly between the harlets pursed red lips!!

---
JOIN NOW!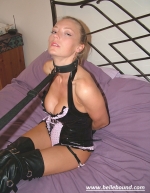 Cock Studded Gag Looks Like A Good Fit For You Charlie!!!


Added 07-06-2017


- With such a pretty and innocent looking face, what could be a better fit for Charlie than the cock studded gag?! Firstly a belt is attached to her collar before being pulled taut, then wearing some sexy pvc lingerie complete with knee high boots, Charlie is fitted with the deep fitting cock studded gag, this is certainly going to give her something to go on with!!!
---
JOIN NOW!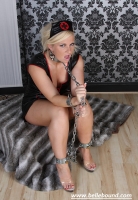 Role Play Lover Nikkie Lee Gets The Harsh Treatment! - Part 3


Added 03-06-2017


- Here's what role play with us really involves Nikkie, shackled wrists, ankles and a collar, now it's clear to see Nikkie Lee is starting to panic! She wants to be released, immediatley, but it doesn't work like that! It's time she found out what it feels like to have no control with what happens to her, the video shows Nikkie struggling with the penis gag, which is very well placed!!!

---
JOIN NOW!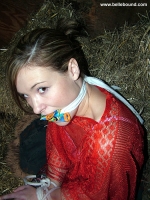 Bound In The Barn!!!!!


Added 31-05-2017


- We have a Country treat for you as Issy is bound and gagged down in the barn, it's an isolated barn so no-one should be able to hear her moans, but just to be sure she has been gagged and tossed between some hay bails where she should go unnoticed! Keeping her just warm enough she has a blanket to help fight off the worst of the elements, but being tightly bound means Issy will still be waiting for us when we're good and ready!!!
---
JOIN NOW!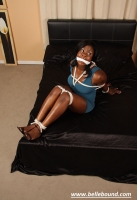 Curvy Ebony Natasha Brilliantly Bound!! - Part 2


Added 27-05-2017


- If you like your girls bound & curvy then your going to be well into NEW girl Natasha! She looks incredible, especially with her big black boobs bound tightly! Restraining the new girl are two seperate knots around her legs, with an additional rope around her wrsist, and finally finished off with awesome breast bondage!!An additional cleave gag is added to keep her queit!!

---
JOIN NOW!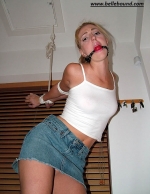 Ballgagged Beauty In Tight Short Denim Skirt!!


Added 24-05-2017


- Ivy is tied up real good, in the strappado position, her pretty face suits the big red ballgag fitted! Wearing a short tight denim skirt, her naugthy white panties can be seen, her perfect figure is stretched out by the bindings holding her in place!!!
---
JOIN NOW!
First
<<
1
2
3
4
5
>>
Last